When I was growing up "mixed race" wasn't a box you could check on a form. We were lucky to get biracial, which always made me feel like an alien. In my predominantly white hometown of Portland, Oregon, "what are you?" was a question I was asked constantly. My mother taught me to be straight up with people and say; "my dad is from Vietnam and my mom is caucasian," words I echo to this day, even make films about, when giving up the goods on my ambiguous "light bright and almost white" complexion. Yes, I know what you are thinking when you ask. These incidents formed the basis for my subjectivity when it comes to "race" in America. I am a racial spy.
Fast forward or rather, rewind to 2014. Daniel Holtzclaw, a 27-year-old Oklahoma City police lieutenant is indicted for the rape and sexual assault of 13 black women from a low income neighborhood he was paid to protect. In several news stories, Holtzclaw is referred to as "caucasian." However, in looking at his photo, it is clear that he is mixed asian, or "hapa haole." Just like George Zimmerman, Holtzclaw is not white rather, a "person of color" given a pass to terrorize black folks. The rape of 13 African American women by a white cop just got more complicated. 
Fast forward to December 2015, another mixed friend posts a video of Holtzclaw bawling his eyes out as his guilty verdict is read. She captions it: "Watching this man cry after raping 13 women is really ridiculous." To his utter disbelief, Holtzclaw's white privilege was revoked. He was found guilty on all charges for six of the 13 women, some charges pertaining to two. The remaining five women received no justice.
Although I see Holtzclaw as mixed race it's confusing to observe him through that lens because he auto identifies as white. A BuzzFeed article from 2014 titled "How Police Caught The Cop Who Allegedly Sexually Abused Black Women" reads: "In another incident, the Oklahoma City officer crudely told his victim, 'Bet you never sucked white d**k,' before sexually assaulting her." Most articles written before and after the trial allege that these African American women didn't come forward because they did not think people would believe them. That analysis is both true and deeply shameful for our republic under which we uphold institutionalized racism. These women who testified against Holtzclaw are heroes, and have not been lauded enough for their contribution toward convicting a sociopathic sexual predator, otherwise passing in plain sight.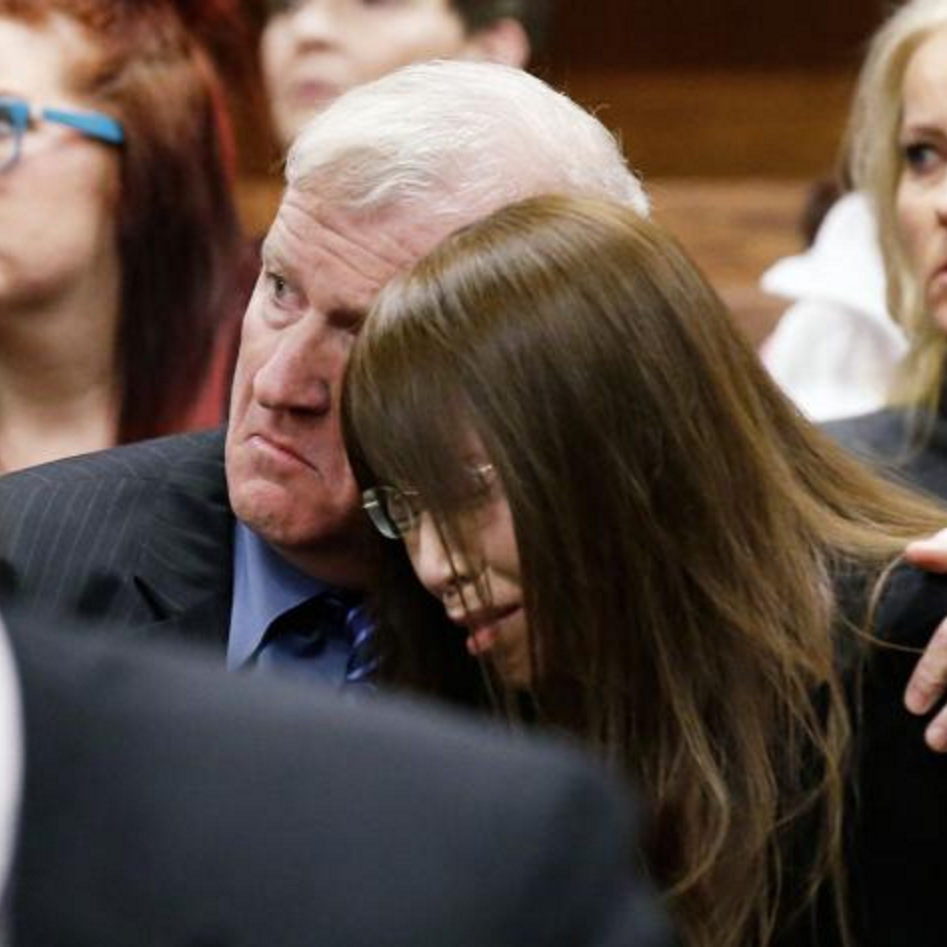 Racially, both Holtzclaw and the black female victims (we actually know of), make people uncomfortable. There is victim blaming from all angles against the women, who chose to out their situations in life which include drug and prostitution arrests. Often times Holtzclaw would threaten to pull warrants, or "promise" to help with their cases if they kept quiet. 
Ironically the victim blaming defense backfired on Holtzclaw at trial, because he targeted the women he raped by the measure his lawyers painted to discredit their word. In the end Holtzclaw was caught because he pulled over a 57 year African American woman driving through his police route based on her skin tone, time of night, and model of car. Holtzclaw then sexually assaulted this grandmother, in her own car. The next day the woman's daughter took her mother to the police station to report what had happened. Holtzclaw's world began to unravel after that, culminating in his ridiculous wails as his verdict was read by an all white jury of his peers. "You're the Model Minority until You're Not" by David Shinh is an article that has stuck in my craw since the #blacklivesmatter conversation began.
When the fact of Holtzclaw's Japanese mother was noted on my Facebook wall, one Asian friend wrote:
"Why do we have to consider his ethnicity???.. He's just a f'd up individual... The BIG media spins it like how they want to stir as much controversy as possible!!!! Are we not being prejudiced here?? He could be native american, south american, or any number of ethnicities?"
An African American friend private messaged me, asking why I would "claim" this person. My intention is to claim a culture that does not care about black women's lives. We even have people of color consuming and abusing the benefits of white privilege, raping vulnerable black women at will, in a Lieutenant's white shirt.
As this article goes to print we are on the heels of a Texas grand jury's non indictment of the police officers responsible for the death of Sandra Bland. Sandra Bland was also pulled over by police,  also profiled for being black and unlucky. Less than 24 hours later she was dead in her cell.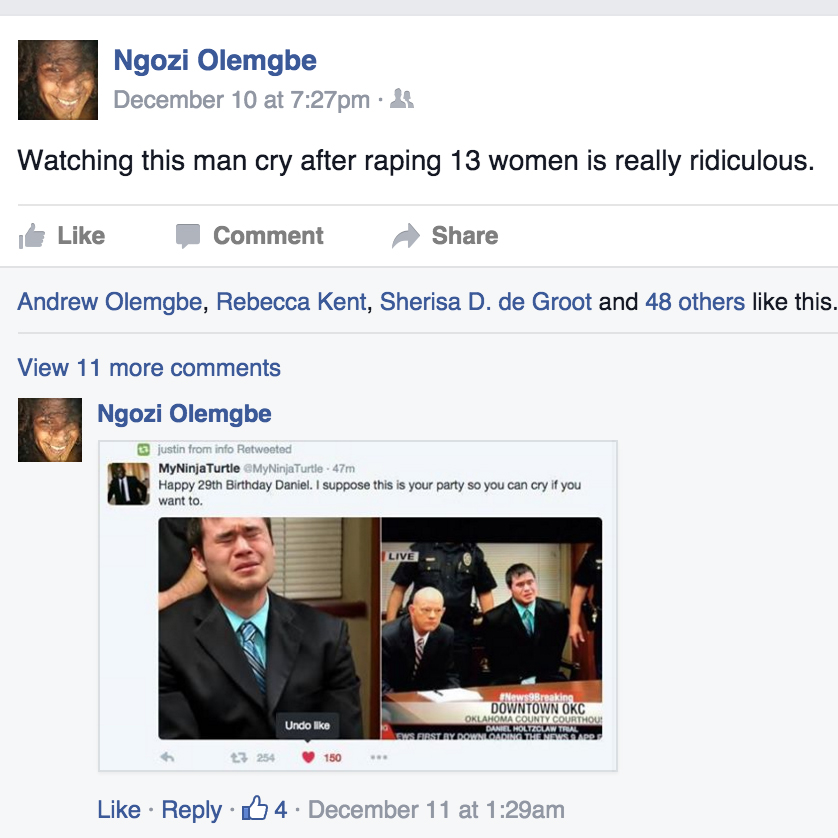 Let me end with a powerful statement from aptly titled unhyphenate.me:
"America's racial amnesia, to this day, still cannot determine where we stand, the expendable chink or the dependable chinaman. To be truly radical is to fundamentally reconsider the state of things, to uproot the social fabric at its very core and configure it anew. For Asian Americans, this radical resistance must first be a deep reconsideration of where we stand in the constructions of race."