Nomi Network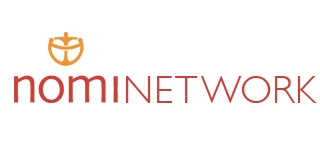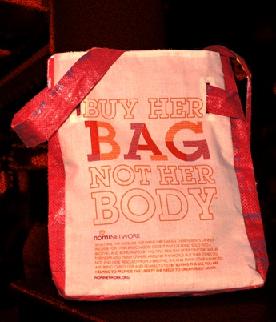 Nomi Network
is a partnership between the fashion industry and cause-driven,
well-designed merchandise, working to eradicate sexual slavery and the
exploitation of women by providing fair, sustainable employment
opportunities for at-risk women. Nomi Network recently released its
"Buy Her Bag, Not Her Body" tote, which is reversible, designed with eco-friendly recycled rice bag paper, and made by survivors of sex
trafficking in Cambodia. Available in pink, blue, and green for $ 25 here.
Youth Together was formed by youth, community members, parents, and school officials in Oakland, Richmond, and Berkeley concerned about inter-racial violence and school conditions. The organization serves as a model for empowering communities through its youth leadership, student centers, and campaigns for long-term solutions to fight inequities. Support here.

Ali Akbar is a center for the teaching, performance, and preservation of North Indian classical music. Students from around the world are able to access
master teachers at a fraction of the cost of private teaching. Donation, membership, and volunteer info here.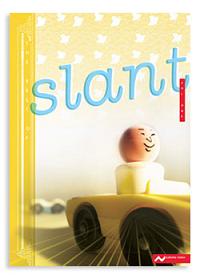 Founded and curated by Hyphen's own Founding Editor Melissa Hung, the Slant Film Festival is an annual short film fest (May 22, 2010) that showcases the best in eclectic and emerging Asian American cinema. Support here.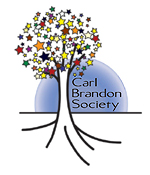 A national organization for people of color in the speculative fiction genres
(science fiction, fantasy, horror, magical realism, etc.) with the mission to increase racial and ethnic diversity in the production of and
audience for speculative fiction. Carl Brandon Society also offers scholarships to writers of
color to attend the six-week Clarion summer writers workshops, hosts
annual literary awards, and runs an
ethnic heritage-month book advocacy program. Donate here.
Legacies of War is the only organization dedicated to raising awareness about the history of the Vietnam-war era bombing of Laos. Its mission is to advocate for the clearance of unexploded bombs, provide space for healing the wounds of war, and create hope for a future of peace. Legacies has established a credible voice for reconciliation and justice by assuming an active advocacy role. Support by signing onto "A Peaceful Legacy Campaign", learn more about the aftermath of the bombings, spread the word, and donate towards the education and advocacy programs.
CAAAV: Organizing Asian Communities

CAAAV was founded in 1986 as one of the first orgs in the US to mobilize Asian American communities to counter anti-Asian violence. CAAAV focuses on institutional violence that affects poor and working-class immigrants, such urban poverty, police brutality, detention and deportation, and worker exploitation. CAAAV's major current programs include organizing Southeast Asian youth in the Bronx to advocate for culturally and linguistically competent service access (Youth Leadership Project), and with seniors and low-income individuals against displacement and gentrification in Manhattan's Chinatown (Chinatown Justice Project). Please support CAAAV here.

Coalition for Asian American Children and Families (CACF)



CACF is the nation's only pan-Asian children's advocacy organization. Their programs include youth and parent leadership training, action research, and coalition and capacity-building. CACF has achieved policy wins in New York City and state in the child welfare, education, and language issue areas. Donate here.
Asian Counseling and Referral Service (ACRS)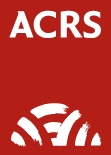 ACRS offers a variety of human services and health and behavioral programs in a multilingual, multicultural setting.
From aging services to problem-gambling treatment to their API food bank, ACRS is the largest pan-Asian service organization in the Pacific Northwest. Support here.
Asian Services in Action (ASIA)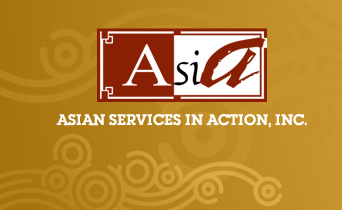 One of the few API service orgs in Northeast Ohio, ASIA provides an array of programs to meet the needs of this rapidly growing population in five program areas: Aging and Adult; Children, Youth & Family; Community Health Promotion, Cultural Outreach, and Self-sufficiency. Donate here.
Center for Pan-Asian Community Services (CPACS)



The largest API human service agency in the Southeast region, CPACS provides services to immigrants and refugees in the areas of community education, legal services, civic engagement, as well as a wide range of health services for children, families, and seniors. Donate here.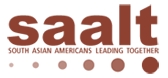 SAALT is a national coalition dedicated to fostering the full and equal participation of South Asians in civic and political life -- through advocacy, leadership development, community mobilization, and organizational partnerships.
Donate
here
.


KGA contributes to the movement for social, racial, economic justice by empowering and developing the leadership of Southeast Asian women and girls. Support here.